2016 Sanctuaries MBON Excellence in Partnering Award Ceremony
The NOPP Excellence in Partnering Award was presented to 58 collaborators of the "National Marine Sanctuaries and Sentinel Sites for a Demonstration Marine Biodiversity Network (MBON)" at the 2017 MBON All Hands Meeting on May 26, 2017 in Washington, D.C.
The award ceremony was hosted by Reginald Beach, a NOPP Committee Member, and the Director of IOOS, Carl Gouldman, spoke to the merits of the Sanctuaries MBON team.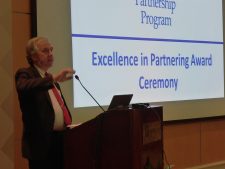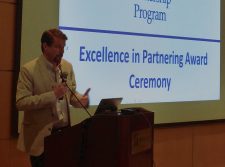 Members of the Sanctuaries MBON Team were then recognized for their hard work and dedication to the MBON project and the NOPP effort.
All Excellence in Partnering Award recipients were unable to receive their awards in person. For the full list of all award recipients, see below.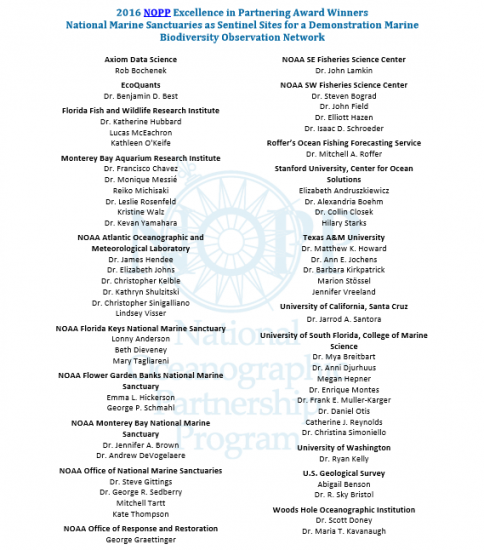 Congratulations to all award winners and thank you for your ongoing commitment to advancing the field of ocean sciences.