NOPP Program Update: September 2017
In September, representatives from the NOPP office attended the OCEANS 17 MTS/IEEE OES Conference in Anchorage, Alaska. Staff will also be attending the American Geophysical Union 2017 Fall Meeting in December, and the 2018 Ocean Sciences Meeting in February of next year. Please stop by our booth for new NOPP literature and information about the program.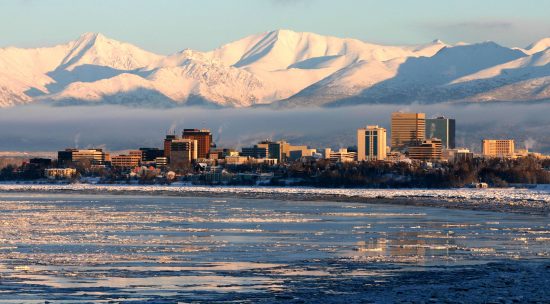 Representative from the NOPP office also attended a meeting of the Subcommittee on Ocean Science and Technology, where several NOPP partner agencies gave updates on current programs.
NOPP is still accepting proposals until October 23 for the 2017 Broad Agency Announcement. The BAA solicits research proposals within three ocean research and technology topics of mutual and emerging interest to numerous federal agencies. The BAA may fund up to $18.5 million for research projects lasting up to five years. The three ocean research and technology topics are as follows:
Topic 1. CubeSat Sensors for Investigating Littoral Ocean & Atmospheric Dynamics;
Topic 2. Improved & Routine Production, Stewardship and Application of the Group for High Resolution Sea Surface Temperature (GHRSST) Data;
Topic 3. In-situ Ocean Sensor Research & Technology Development;
      3A. Power Reduction and/or Miniaturization of In-situ Ocean Sensors and Improved On Board Processing (Arctic/ Antarctic to Tropical and full water column);
      3B. Sensor Research & Advanced Technology;
            3B1. Soft Matter Electronics and Ocean Sensors;
            3B2. In-situ Ocean Sensors for "OMICs";
            3B3. Next Generation Autonomous In-situ Ocean Sensors;
      3C. Improving Technology Readiness Levels of Existing & Emerging Autonomous In-situ Ocean Sensors
If you are interested in submitting a proposal to the 2018 Broad Agency Announcement, please see additional information regarding research needs and proposal deadlines. Any technical questions regarding the BAA should be sent to NOPPBAA2018@nopp.org.
To stay informed on interesting ocean news and research, follow us on Facebook, Twitter, and Instagram.